Shipping & Delivery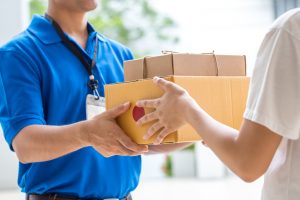 So you're done with shopping; how long will it be before you get your appliance or product? We offer the following delivery options with tracking.
Free
We offer free delivery with Kampala. Delivery free of charge with your order expected to arrive between 0-1 days.
Basic Delivery
We offer delivery services to districts around Kampala City this ranges from (10,000 -50,000ugx) this depends on the size of the product and the distance to the customer
Custom Delivery
Available on-demand, your order will be shipped using public transport or special hire until your destination. This basically applies to up-country areas (North, Western, and Eastern Uganda)
A few things to note;
– We ship/delivery during Every day of the week Monday-Sunday excluding public holidays.
– Although the vast majority of our customers will get their orders in the time frames indicated above, some times delays may occur and in such cases we will inform you in advance.
– If your order hasn't arrived, it's probably still on the way but if you think it's long overdue please get in touch and we will find out why.